Mother's Day in Argentina
Mother's Day in Argentina is held on October 15. Date for 2023. Celebrated on the third Sunday in October. This event in the second decade of the month October is annual.
Help us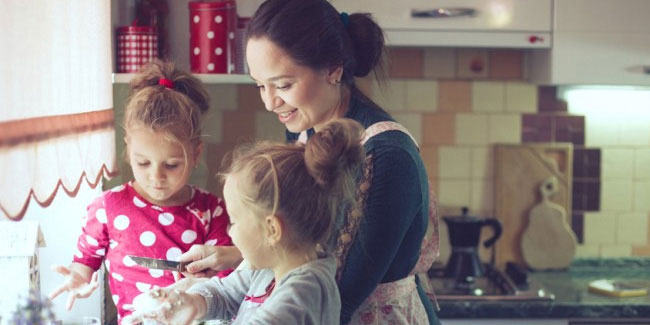 It was created by Julia Ward Howe in the year 1870, it is a day that is celebrated in various countries with different traditions and the dates may vary depending on the country.
Originally, Argentina celebrated Mother's Day on October 11 - the date of the Assumption of the Virgin Mary - but the Second Vatican Council later moved it to January 1. The question has to do with the liturgical calendar that the Catholic Church used before the reform resulting from the Second Vatican Council. There on October 11 was the feast of the Motherhood of the Virgin Mary. (Currently celebrated on January 1). For this reason, it was the Argentine custom to move the liturgical celebration to the Sunday before or after the 11th. With the slow passing of the years, popular tradition established the celebration of the Mother and mothers as the third Sunday of October.
Today in Argentina Día de la Madre, it is a tradition on the third Sunday of October that relatives get together to enjoy this day with the family, generally a barbecue is made and the children usually treat the mother like a queen in her day, gifts and much affection are made for mom on her day.
Similar holidays and events, festivals and interesting facts

Mother's Day in Belarus on October 14
;

Mother's Day in Malawi on October 15
;

Grandparents Day in Chile on October 15
;

World Menopause Day on October 18
(doctors call for women to take action at menopause, to prevent health problems in later life);

Women's Global Happiness Day on October 18
(directed against the epidemic of depression among women. The idea that arose in 2017 belongs to Carin Rockind);

Vietnamese Women's Day in Vietnam on October 20
;

National Mother-in-Law Day in USA on October 22
(celebrated on the fourth Sunday in October)