National Police Day or Wan Tamruat in Thailand
National Police Day or Wan Tamruat in Thailand is held on October 17. Since 1915. This event in the second decade of the month October is annual.
Help us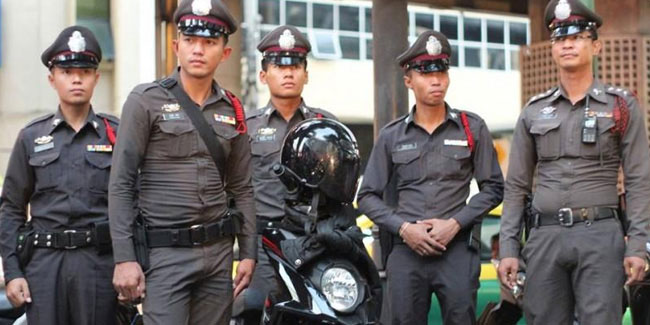 National Police Day in Thailand from 1915 to 2016 was celebrated on October 13.
Until the 19th century Royal Thai Armed Forces personnel, aside from their duties of national defence, also performed law enforcement duties alongside dedicated civil servants.
The Royal Thai Police employs between 210,700 and 230,000 officers, roughly 17 percent of all civil servants (excluding the military and the employees of state-owned enterprises, 2016). The RTP is frequently recognized as the fourth armed force of Thailand since their tradition, concept, culture, skill, and training are relatively similar to the army and most of their officer cadets need to graduate from the Armed Forces Academies Preparatory School before entering the Royal Thai Police Cadet Academy. Officers also undergo paramilitary training similar to the army but with an additional focus on law enforcement.
The officials all speak English, often in addition to further foreign languages. The Thai police are usually friendly, helpful and polite to foreigners.
Similar holidays and events, festivals and interesting facts

Democracy Day in Thailand on October 14
;

Vegetarian Festival in Thailand on October 14
(Date for 2023. 1st–9th days, 9th Chinese lunar month);

National Nurses' Day in Thailand on October 21
;

National Annual Tree Loving Day in Thailand on October 21
;

National Dental Hygiene Day in Thailand on October 21
;

Chulalongkorn Day in Thailand on October 23
;

Royal Thai Navy Day in Thailand on November 20